Orderflow Trading Edge
Updated: 2017-10-09 11:27:36 | Author: Order Flow Trading Academy

Some say that "Free things are worth what you pay for them". We disagree. Orderflowtrading.com has a FREE newsfeed that keeps traders connected to every major and minor market event. Trading happens in real time, not on historical charts. Sometimes what you don't know can seriously affect your bottom line. If you suffer from information overload or need to understand how to really incorporate a live orderflow news feed into your trading, start here. Every trader has a different way of using the information, so here is how you could have worked the OFT Feed into your trading plans this week.
What we saw coming into Feb 17th
On Sunday prior to the Asian Open, we had published the Orderflow Game Plan, during which we said
"And let's not forget that tomorrow is a bank holiday in North America, so after the main flows from London & Frankfurt, it will probably be a snooze-fest out there."
You see, knowing when NOT to trade is just as important as knowing when to trade. At Orderflowtrading, we like to focus a lot on the "metagame" concept – and knowing who is playing at a certain time is part of the process. Is it really worth risking your hard earned money, during a session where one of the main players isn't even present? We think not.
But what if you missed that report? No problem! All through the week, our free newsfeed keeps you up to date with levels, orders and ideas, like EurAud on Tuesday: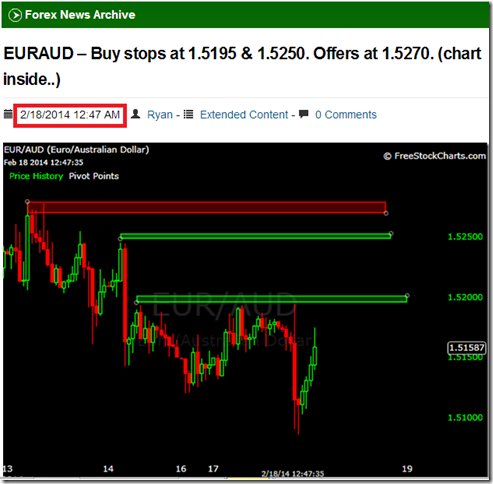 and what happened shortly afterwards?

Miss out on EurAud? No problem! All through the week, our newsfeed is full of other ideas to pop onto your watch list, like AudUsd's orderbook on Feb 20th: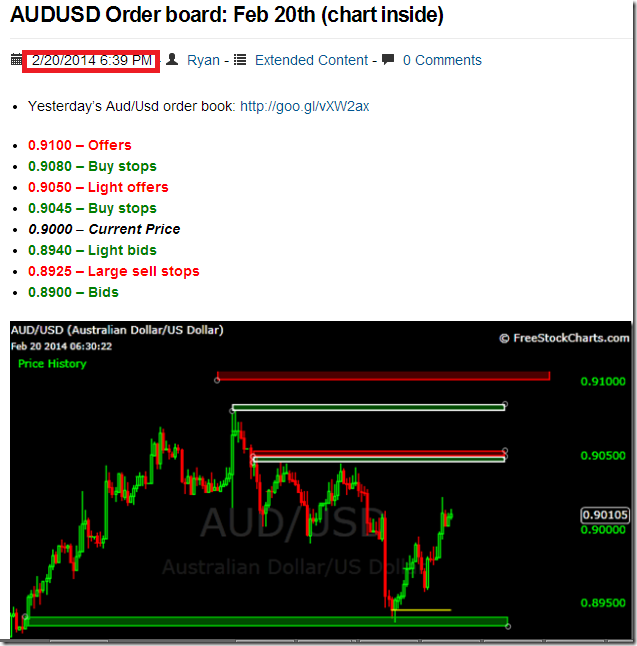 And what if you see some opportunities out there, but you're not all that convinced? No problem!Our Live Chat provides not only analysis, but is a direct link between new & experienced traders, aimed at helping you achieve the confidence level you need in order to trade your way to success: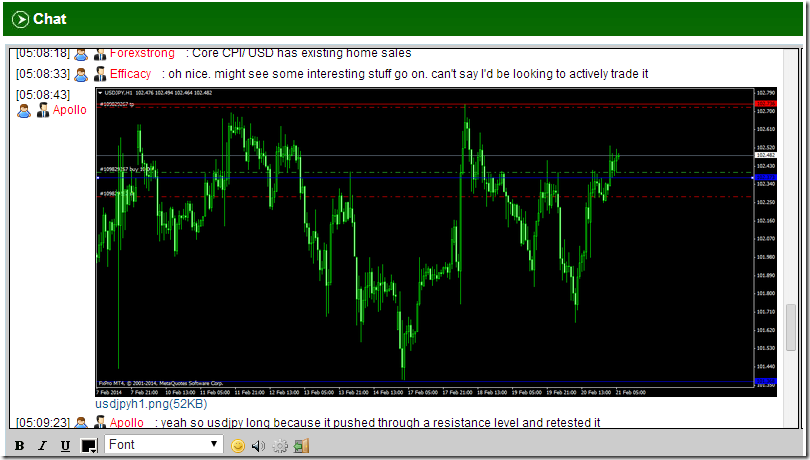 A member's live trade posted on the chat during Friday's Asia Session
Want to learn how to combine sentiment, orderflow and price action, to create your very own trading plans and opportunities? Come over to Orderflowtrading.com, follow our news feed, ask questions in our live chat room and take your trading to the next level with our Orderflow Bootcamp!